An:

Ministero dell'Interno
Stop ad ogni tipo di aiuto alla guardia costiera libica
Diese Kampagne wurde beendet.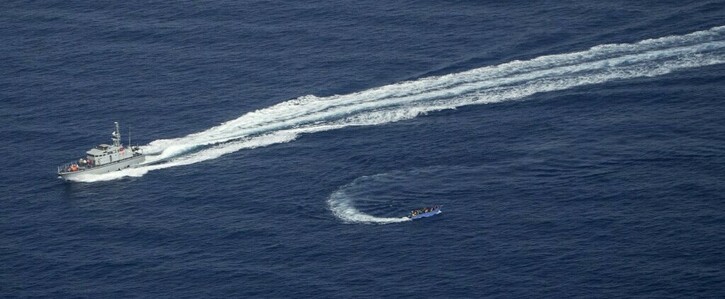 Libyan coastguard shoots at migrant boat the 30.06.2021, it's a boat coming from North Africa, like Sea Watch inform us: Italy finance the libyan coastguard.
Since 2017 22.1 euro millions have been spent from the italian government. This coastguard boat is called Ras Jadir, offered from the Italian Government in Mai 2017.
With this petition we want to ask to stop any collaboration with criminals act, any financial help and support, with the words of Sea Watch Italy I open this request to the italian government.
La guardia costiera libica spara al barcone di migranti il 30.06.2021, è un barcone proveniente dal nord Africa, come ci informa Sea Watch: l'Italia finanzia la guardia costiera libica.
Dal 2017 sono stati spesi 22,1 milioni di euro. Questa barca della guardia costiera si chiama Ras Jadir, offerta dal governo italiano nel maggio 2017.
Con questa petizione vogliamo chiedere di interrompere qualsiasi atto criminale e collaborazione con il governo libico, qualsiasi aiuto e sostegno finanziario, con le parole di Sea Watch Italia metto in atto questa richiesta al governo italiano.
Warum ist das wichtig?
People risk their lives and are treated as something insignificant, where is our human spirit? To me, I can't be indifferent to this informations and can only be solidal with people that are on a search to a better life. We now they are in the hands of traffickers and we need to stop this illegal way of travel. We can't close our eyes. I ask you to be part of this campaign and to sign this petition.
Le persone rischiano la vita e vengono trattate come qualcosa di insignificante, dov'è il nostro spirito umano? Non posso essere indifferente a queste informazioni e non posso che essere solidale con le persone che sono alla ricerca di una vita migliore. Ora sono nelle mani dei trafficanti e dobbiamo fermare questo modo illegale di viaggiare. Non possiamo chiudere gli occhi. Ti chiedo di far parte di questa campagna e di firmare la petizione.
Wie die Unterschriften übergeben werden